On March 10th I got up to see that I was only two followers away from 1000 on Twitter. For me that was a huge achievement so I put out the offer that I would highlight the 1000 follower on my weekly blog.
Today, on my Wednesday Wake-up Blog it's my pleasure to introduce you to James Rowlands, my 1000 twitter follower, and my new friend. Please enjoy his story!
James: Morning!! It's 5:21 here and as promised:

I come from the UK, more specifically the area around the River Dee which is the border between Wales and England. I was born right on it but consider myself Welsh and speak the language (lot of fun – very different). I was reading at a very young age and books replaced friends for large swathes of my youth.Age 18 I left home, studied Linguistics and Moral Philosophy – not high on company exec wish lists – and decided to live in France.
Now 47 (sniff) married to Béatrice, 2 daughters, 5 cats, 35 koi carp and a house made of wood on a hill-top in the Brittany countryside 🙂 I teach English at the French Officer Academy "St Cyr" – their Westpoint. I sang and composed music and lyrics for 25 years and that was great fun, more than a 1000 concerts and loads of travelling, but although lyrics are "writing" I needed something outside my comfort zone.
So last year I wrote my first novel "Each Code Remains" – time travel, love, war, strangeness, and this year a book of poems "The Tree Knew" about childhood (not specifically mine but in general). It was a joy to write and I'll definitely be doing that again, once novel 2 is done.
They are available on amazon:Each Code Remains https://www.amazon.com/Each-Code-Remains-James-Rowlands/dp/1980379947/ref=sr_1_fkmrnull_1?keywords=each+code+remains+book&qid=1552278715&s=gateway&sr=8-1-fkmrnull
The Tree Knew https://www.amazon.com/Tree-Knew-childhood-James-Rowlands/dp/1796412139/ref=sr_1_1?keywords=the+tree+knew&qid=1552278752&s=gateway&sr=8-1
As well as the soundtrack I composed: https://www.amazon.com/Tree-Knew-James-Rowlands-james/dp/B07P84Z2SV/ref=sr_1_2?keywords=the+tree+knew&qid=1552278778&s=gateway&sr=8-2
I'm the chubby one on the left in the picture below.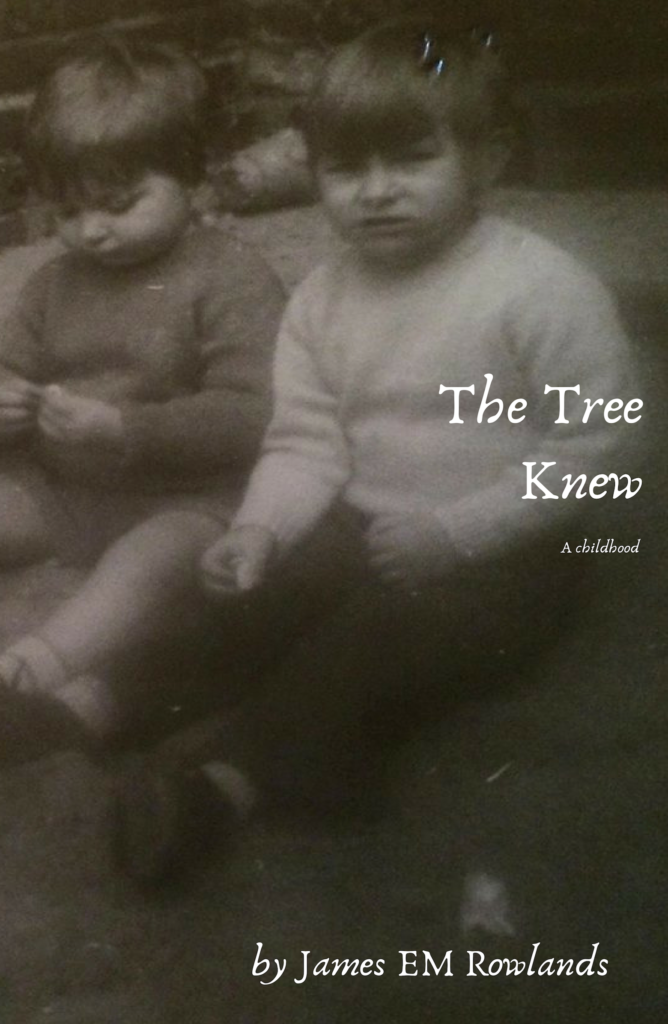 — 
Best Regards – Cordialement – Yn gywir…James

Jim RowlandsNew book out now "The Tree Knew"
Until we read again📚…
Blessings,❤️
Dana L.